TSA, Inc.
TSA, Inc. Solutions
Where is your next customer coming from? What types of customer are the most profitable? Big data is changing the way we do business, and companies like Qlick, Tableau, MicroStrategy, and Pentaho are making ...
If you're like most IT leaders, security holds a consistent slot at the forefront of your thoughts. No matter what conversation you're having, what meeting you're attending, or what custome...
Maybe you've been asked to build a service desk that matches the fluidity and ease of consumer tools. Maybe you need to increase your speed and agility to keep up with a growing business. Maybe you&rsq...
Make sure that apps in your hybrid cloud run fast with flash storage and predictive analytics from HPE Nimble Storage
Engage the power of hyper-converged in your infrastructure to improve VM management and mobility; integrate backup and DR; and improve data efficiency.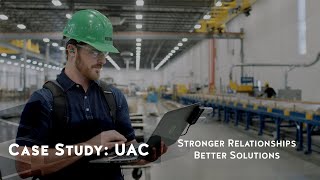 From checking email while waiting in line at the grocery store to building their next presentation in a local coffee shop, your workforce is more mobile and flexible than ever before. In fact, if you'r...