PDS Solutions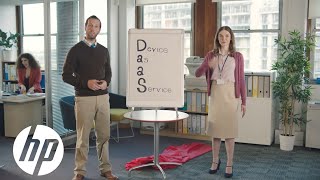 The power of ANY. As technology continues to advance, there is no longer a discussion on the consumerization of IT. Instead, it is now a business assumption that IT provide a consumer-like experience. ...
The top 5 most common request are all essential to ensuring your patients and your users are properly supported, but is this what you want your valuable IT resources working on? Delivering accurate and time...
Is complexity in your data center slowing you down? The HPE SimpliVity 380 gives IT leaders the agility and economics of the cloud with the control and governance of on-premises IT. It delivers a powerhouse ...
Gain efficiency and control with HPE Synergy, a powerful software-defined solution that lets you manage your infrastructure as code, deploying IT resources quickly and for any workload. Through a single inte...
Freedom is vital in your role as an IT leader. You need the freedom to focus on student, patient, and business outcomes, and the strategic direction of your organization. Technology is now the k...
PDS has the right solutions and expertise to help you develop a comprehensive strategy covering all aspects of your IT environment, including a review of best practice adoption and development of a cost-effe...