Cornerstone Technologies
Cornerstone Technologies Solutions
Simplify your IT. Solve your business challenges. Gain the agility and scalability to support your organization's long-term strategy. Future-ready, standards-based data center solutions from Dell lever...
Whether you are working in your office or on the go, you get a familiar, top of the line set of productivity tools. Office applications are always the latest versions and let you create, edit, and share from...
The volume of data and number of connected devices and services is growing at an unprecedented rate. In order to capture digital revenue streams, develop smarter products and deliver the improved experience...
Networking for the Future-Ready Data Center Transform your data center network Whether your data center is a massive server farm or a single rack of equipment, you can achieve real results faster with 10/40...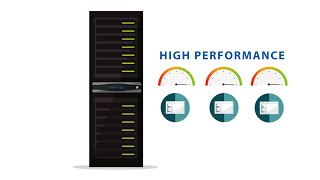 Nutanix eliminates operational issues common with traditional data center infrastructures, such as unpredictable performance, storage management complexity, and expensive IT change management. Nutanix soluti...
Pure1 delivers global, cloud-based storage management and the kind of support that IT admins dream about. Manage your storage from anywhere, with any device. Enjoy the 24/7 security of our predictive support...
Redefining data center agility with modular infrastructure Scale workloads quickly, as needed, adding resources incrementally without the expense and inefficiency of overprovisioning. The groundbreaking FX a...
Learn how Cornerstone helps you migrate your critical IT Workloads to the right environment - private, public, or hybrid Cloud
Any developer or IT professional can be productive with Azure. The integrated tools, pre-built templates and managed services make it easier to build and manage enterprise, mobile, Web and Internet of Things...