Coolhead Tech
Coolhead Tech Solutions
Google Apps for Business is a service from Google providing independently customizable versions of several Google products under your own company's domain name. It features several W...
A list of Coolhead Tech's most popular Business App and Device integrations for Google Apps and Hubspot.
Transform The Way you Work in 2015 with Coolhead Tech. Bring people, processes, and technology together in our Business Transformation Lab to transform the way you work. In this Showcase you can learn ...
Learn about Google for Education Products and how working with a local Google for Education partner is benefitting schools and communities around the world.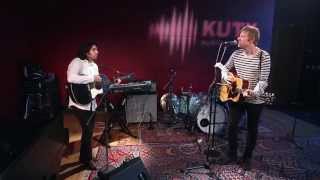 We're proud to live and work in Austin, Texas, the live music capital of the world. As we work throughout the day we're continually tuned into KUTX.ORG, the webstream of KUTX 98.9FM in Austin Texas. Th...
G Suite Business offers a number of advantages including unlimited Drive space and additional security features, including Admin console deployment of security keys. Upgrade from G Suite Basic ...