Centre Technologies
Centre Technologies Solutions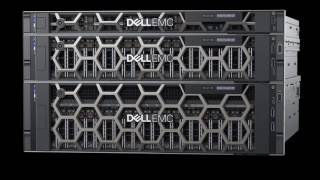 Servers with maximum acceleration for IT Transformation PowerEdge servers speed innovation with up to 41% more transactions per secondand 20.8x faster queries.
As the only fully integrated, preconfigured, and pre-tested VMware hyper-converged infrastructure appliance family on the market, VxRail™ dramatically simplifies IT operations, accelerates time to mark...
Store, manage and protect unstructured data with efficiency and massive scalability. Dell EMC Isilon is the industry's #1 family of scale-out network-attached storage systems, designed for demanding ...
Intelligent All-Flash and hybrid storage solutions, powered by Intel® Xeon® processors, offer transformational performance, flexible tiered storage architecture and future-proof value.
Powered by end-to-end NVMe, real-time machine learning and up to 10 million IOPS, the Dell EMC PowerMax storage array features high-speed smarts to protect all of your most important workloads.