Alexander Open Systems
Alexander Open Systems Solutions
VMware's vRealize Suite is an enterprise-ready, cloud management platform that delivers the industry's most complete solution for managing a heterogeneous, hybrid cloud.
VMware Virtual SAN is a radically simple, enterprise-class shared storage solution for hyperconverged infrastructure optimized for vSphere virtual machines
As the core of the Cisco Collaboration portfolio infrastructure, Cisco Unified Communications Manager is a unified communications call control platform that can deliver the right experience to the right endp...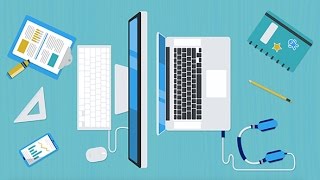 100% cloud managed for faster deployment, simplified administration, and richer visibility Cisco Meraki access points are built from the highest grade components and carefully optimized for a seamless user ...
Cisco ACI - Software Defined Networking Cisco Application-Centric Infrastructure (ACI) reduces TCO, automates IT tasks, and accelerates data center application deployments. It accomplishes thi...
THE WORLD'S MOST ADVANCED CONVERGED INFRASTRUCTURE Vblock™ Systems from VCE represent the next evolution of IT—one that unleashes simplicity by delivering the extraordinary efficiency an...
Modern organizations rely on centralized, scalable storage platforms more than ever before. Storage platforms are core to running business applications and services your users rely on. Downtime is not an opt...
Whether you are working in your office or on the go, you get a familiar, top of the line set of productivity tools. Office applications are always the latest versions and let you create, edit, and share from...